Management Team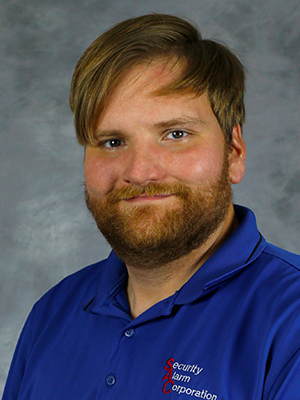 John Vaughn
Customer Service Manager
John Vaughn is the Service Director for SAC. He has been an integral part of the company for over 13 years and takes pride in providing superior service to its thousands of valued clients. John has held multiple roles in the organization, including Alarm Operator, Senior Operator, Service Coordinator, Information Technology Manager, and Service Manager.
His most recent promotion has him overseeing the day-to-day operations as Customer Service Manager in the Sarasota/Bradenton office. In addition to his role as Customer Service Manager, he also handles direct technical support for inquiries relating to security cameras (CCTV) and video recording devices (NVR's), access control systems, home automation components, and other various Internet-of-Things ("IoT") products and services. He has held Fire Alarm & Burglar Alarm System Agent certifications as well as entry level and advanced level TMA Central Station operator certificates throughout his career.
Mr. Vaughn has been a resident of Charlotte County for over 30 years. John is a dedicated member of the SAC team who enjoys spending his free time researching technology in the life safety field. He prides himself on ensuring that every customer knows that they are our #1 priority.
Management Team