Management Team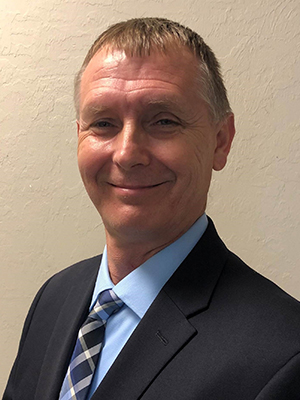 Denver C. "Chip" Stover III
VP, Field Operations
Denver C. "Chip" Stover III is Vice President of Field Operations for the corporation. He has worked in the security and alarm field since 1993 for several alarm companies. This vast experience has provided him with invaluable technical knowledge of many different systems, including intrusion and fire alarms, access control systems, smart home Internet devices, and closed-circuit TV networks. He has earned two State of Florida Certified Low Voltage Contractor (Alarm) Licenses.
A true Florida native, Chip was born in Sarasota. He had the pleasure of growing-up all over the United States as his father served in the United States Coast Guard. As a child, he spent time in Alabama, Connecticut, Pennsylvania until finally returning to Florida.
He attended Palmetto High School in Palmetto, Florida and entered the United States Navy immediately after graduation. While in the United States Navy, he was chosen for the highly selective Naval Nuclear Power Program. Upon graduation from this program, Chip was given a Top-Secret Security Clearance and served onboard a Special Operations Nuclear Fast Attack Submarine. He was Honorably Discharged from Active Duty in 1993.
After discharge, Stover joined the family-owned business, Safeguard Security Systems, which was located in Bradenton, Florida. Eventually, he joined Bellemare Total Systems Integration, LLC which was acquired by SAC in 2018. He was promoted into his current position at SAC.
When not managing projects throughout Florida, Mr. Stover enjoys spending quality time with his children.
Management Team