Management Team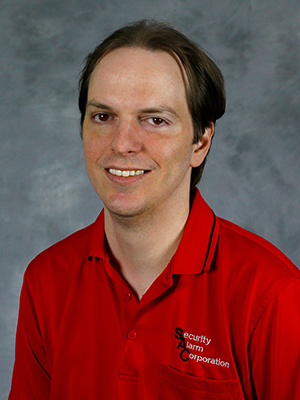 Brett Wiese
Manager, Information Systems & Security
Brett Wiese, Information Systems & Security Manager at SAC, has nearly five years of experience managing Information Technology infrastructure, including the hardware and software used in voice and data telecommunications equipment. Key responsibilities include implementing new technologies, upgrading corporate infrastructure, integrating new applications into the workplace ecosystem, developing security protocols, and creating report extracts reports for senior management.
Recent projects include implementation and configuration of a Virtual Server I.T. structure utilizing failover technology, and a state-of-the art firewall. Another important project was to deploy telecommunications tools for the sales force and technical support personnel to use in the field. Additionally, Brett created and maintains an intranet dashboard which houses and produces web-based reports from SAC's major software platforms.
Born in Port Charlotte, Mr. Wiese is a southwest Florida native, graduating from Charlotte High School. He then matriculated to Florida Gulf Coast University where he graduated in 2014 with a bachelor's degree in Computer Information Systems. When not experimenting with new technology, Brett may be found in the local bowling alley in a weekly league.
Management Team